Milan is one of my favorite cities. I've only had the pleasure of visiting a couple of times, but Milan feels like Paris, but cosier. Where Paris is flamboyant and OTT, Milan is calmer and has a warmth about it. Milan is also more concerned about fun than romance. So it goes to show that Milan fashion week would have all the wow moments of Paris, but with a bit more, let's say, childlike fun to it. As always, I'm only presenting my favorite shows.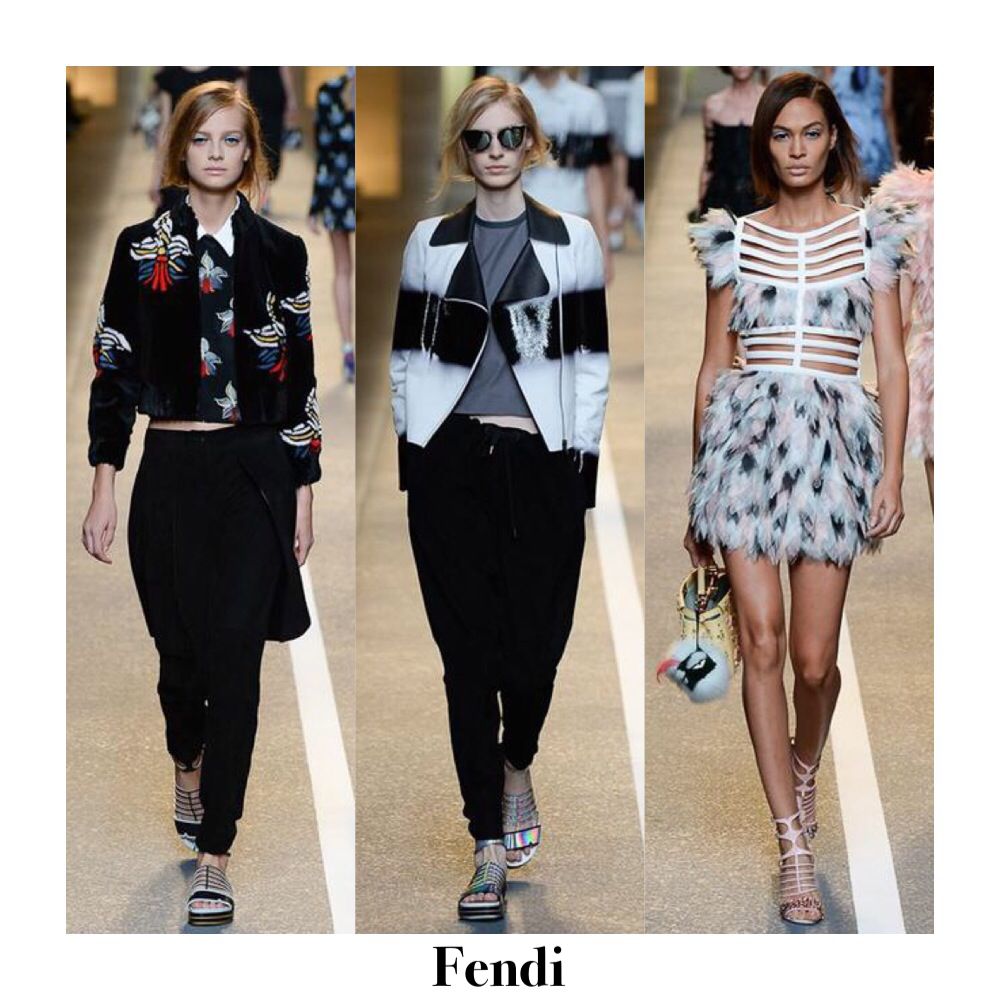 Fendi (alongside many, many other brands), is undergoing a huge rebrand. The focus is no longer on the affluent 30/40 year old as the main consumer of luxury, but the 20-something and her need for edgy, modern garments. Among the first whiffs of this were the (now renowned) Monster bags and key chains. This tongue in cheek play with accessories continued in the S/S 2015 show with mini Lagerfeld's swinging from the bags. The orchid has also been introduced as a symbol of budding youth. Shockhorrosgasp THERE WAS EVEN DENIM. Karl's done it again, with young, cool pieces with movement sent down the runway, with just the right amount of edginess. Definitely one of my favorite collections this season.
Puglisi is something between Gianni Versace and hardcore punk. He went in many different directions with this collection, but somehow it all managed to tie in together. He's a master of the geometric print and the best pieces were mostly those with monochrome high contrast printing clashing all over. The oversize leather jackets were stunning, and will definitely be getting a few street style lenses snapping. Although I loved the collection, the gladiator sandals were a bit hit and miss personally, I feel like they've been so overdone through the years that it's time to just move on. Overall though, congratulations Fausto on another devilishly good collection.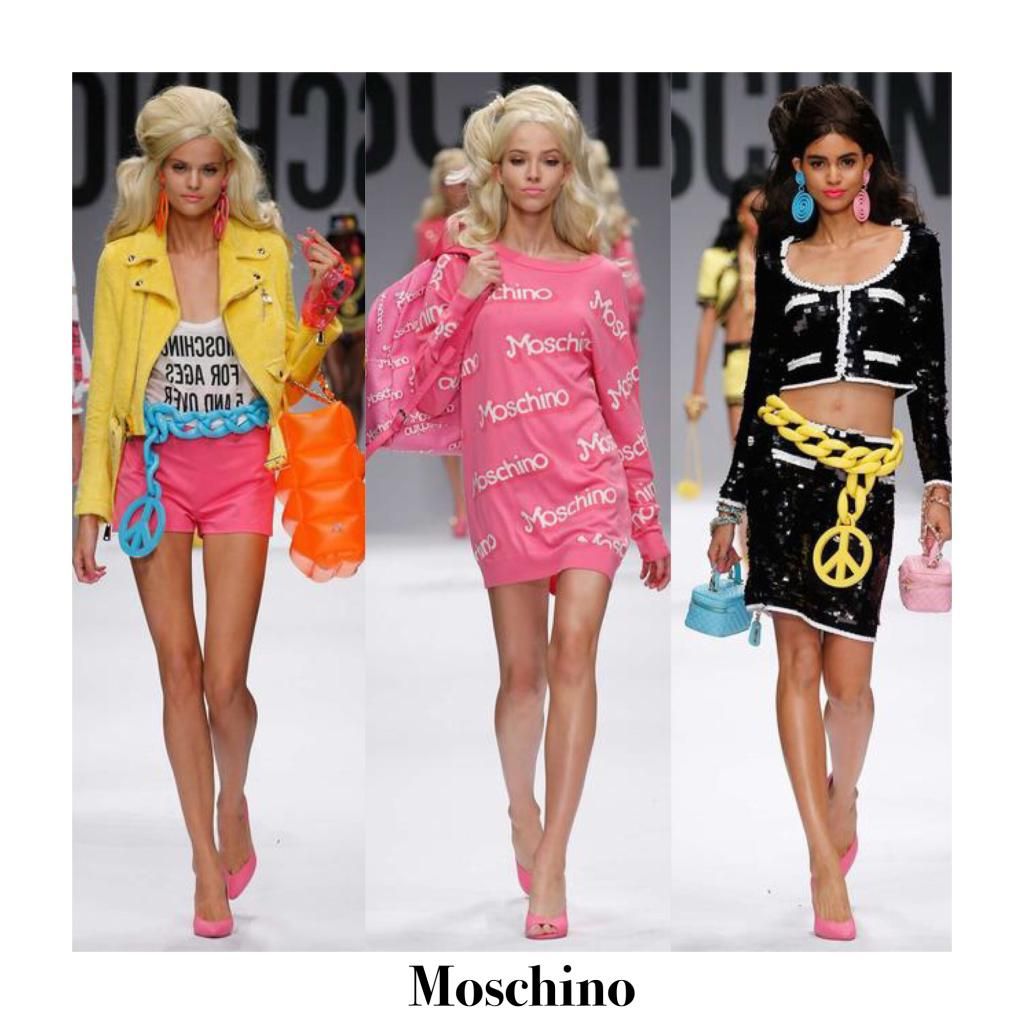 Last but not least, let's talk about the MOST talked about collection this season, Moschino. Last season we got fast food, and this season we got Barbie. Now, I'm not usually a fan of the overly gimmicky side of fashion, but if you're going to do it, this is how you do it. The collection was absolutely bloody amazing. I've been a Barbie stan ever since kindergarten (WHO ISN'T) and this collection took me back a good 16 years, to a time where there were no worries and everything was just fun. And that's exactly what Jeremy Scott is at his core, he's fun! He's like a young Betsy Johnson, and he gives fashion the humor it's been lacking for years. Not to say of course that's all he is, the clothes were made perfectly, with attention being given to every little detail from the blow up pool bags to the "plastic" neon chains. The collection is so much of a hit that people are already getting photographed in the clothes. In his celebration of consumerism, Scott has created the ultimate need-to-have product.
P.S: don't worry, weekly outfit post coming tomorrow! (thought I'd switch it up a bit)